Surf the web and you'll find thousands of architects trolling for clients on Twitter, Instagram LinkedIn, Facebook, and countless other social media sites. How do you make your social media efforts stand out in this crowded field? Here are a few tips that apply to key social media sites used by architects.
Tip 1: It's not all about you
You might think bragging about all the great work you've done is the best way to promote yourself on social media, but think again. Nobody wants to work with an architect who thinks he's the greatest thing since FL Wright, and many architecture social media posts these days seem to indicate that.
Instead, reveal through your social media that you pay attention to the design community at large, that you're interested in conversation, that you listen to what others say and pay attention to what they post. Do all this by re-posting interesting items and discussing important issues, even those that don't apply directly to your work.
Read this post on Dezeen for more ideas on using social media for something other than bragging.
Also, when you develop your social media strategy, pay close attention to the platforms your prospective customers use. Do all of your future clients use Twitter and Instagram? Probably not, so keep other platforms in your mix. But don't overshoot. It's better to start on one or two platforms that you can really manage than seven platforms that you'll ignore after the first week.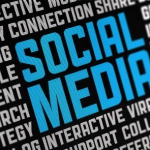 Tip 2: Content matters
The point of just about any business-to-business social media campaign is to get attention, so you want content that will put your company's name in front of your potential clients. This isn't necessarily news about yourself – see Tip 1 above. The content that matters to your potential clients depends on what industry they belong to. If you specialize in healthcare architecture, tweet about healthcare design issues or healthcare issues in general. If you specialize in residential architecture, post photos of interesting of home furnishings or artwork that homeowners might be interested in. You get the point.
Many architects use YouTube to reach potential customers. Don't make a marketing-oriented video about your great projects, unless you want to put potential customers to sleep. Instead, focus on one project you did, what made it special, and how it came to fruition. Check out this video from Santa Barbara architect Barry Berkus.
Tip 3: Discipline your time
It's easy to spend one or two hours a day on your social media, and many architects do so. That's a big investment in time, and you could probably get away with less, but don't make the mistake of posting lots of content for a few days and then ignoring your campaign for the next six months. That's worse than not starting a campaign in the first place!
What will you do for one or two hours a day? You can post new content, obviously, but you can also visit your clients' social media sites and comment on or "like" their posts or re-tweet their Tweets, respond to comments on your own Facebook account, or find new potential clients to follow on Twitter or Pinterest.
A useful blog post from Jeff Echols emphasizes that discipline is the key – decide upon a schedule for maintaining your social media, and stick to it.
Tip 4: Lay the groundwork
Don't expect someone to see your Facebook post, call you up, and say "Hey, nice post, I want you to design my next house." That only happens in Fantasyland! What social media does is put your name in front of your potential or existing clients, hopefully repeatedly. Think about Coca-Cola advertising – everybody is already familiar with Coke, but the company repeatedly advertises. Why? Not because they think consumers will see the ads and suddenly run out and buy Coke, but because they want to keep Coke in front of consumers' minds, so when they're thirsty, they'll want to drink a Coke.
The same goes for your social media campaign (or any promotion) – You want your architecture firm to be on the top of their mind as a talented designer, so when they do need a project designed, they'll remember you. Or when you call on a new prospect, that prospect will already be familiar with your firm. Social media lays the groundwork for the sale.
Tip 5: Control starts with measurement
You may never know exactly what the impact of your social media campaign is, but you definitely should measure it regularly so you can tweak it as needed. Assuming you have limited energy and time for measurement, just do these things once a week: Check Google Analytics to see how traffic to your website is trending and where that traffic is coming from; visit your Facebook Insights page to see what your Facebook traffic is and what posts are drawing attention; see who is following you on Twitter; and ask your sales staff to ask clients if they see your social media posts.
Naturally, you can get way more complex in your measurements – a quick web search will give you dozens of reports and services — but if you just do these four things you'll be far ahead of most businesses that use social media.
Conclusion
Social media should be a part of your strategy. You don't need a million people following you, but don't ignore the impact you could have if a handful of the right people follow you.
"Don't ever think that it's not important," says Chris McNally, vice president of Memphis Reprographics and manager of that firm's social media. "Social media is here to stay no matter what anybody says."