A/E Graphics was originally founded in Brookfield, Wisconsin as a division of Green Bay Blue Print Company which goes back nearly a century. The original owner was Max Schober of Berners-Schober in Green Bay where he became a partner in 1906.
Guy and Marjorie Lam later ran the Brookfield division.
Fred Gennerman and Mel Kirsch acquired and renamed the company A/E Graphics in 1978.
Max, Guy, Marjorie, Fred and Mel lead with a basis of hard work, quality results and great customer service.
Always looking to the future, Fred and Mel helped to adapt their roots in blueprinting, photocopying, pin bar registration for manual drafting, photography and manual drafting supplies into a digital document and color graphics powerhouse.
In 1987, Fred and Mel moved out of their original location into a new building they built at North 124th Street in Brookfield which is the corporate headquarters today.
In 1999, A/E Graphics opened a branch headed by future partner John Sieber on Milwaukee Street in the Third Ward in downtown Milwaukee which later went on to expand in space two times.
In 2001, Fred and Mel retired and the longest tenured employees became owners of A/E Graphics. Recognized as professional, reliable, devoted and passionate team members from the get go, it was natural that the leadership roles would pass on to the employees. Current owners Tom Taubenheim would be chosen to oversee finances and manage sales, while Tim Davis would handle IT while the other part of the team Dan Schmidt and Joe Shaw would manage production.
Through the 2000's, A/E Graphics launched new innovations in digital printing, scanning, online document management and wide format print equipment sales, service and supplies.
In 2006, the current location of the Third Ward branch opened in the historic Marshall Building on Water and Buffalo Street.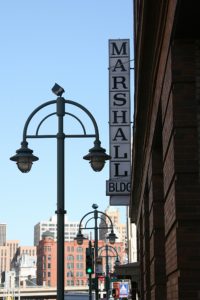 In 2009, Epic Color was born from growing demands for custom signs and displays. The plan..to do it better, faster and above all..to "be Epic". Originally located in Menomonee Falls, Epic Color would be run with the same passion and work ethic as A/E Graphics and be managed by Dan Schmidt.
Over the years as the print industry continued to change including the way services were offered, a better workflow efficiency was needed. In the summer of 2015 a complete remodel of A/E Graphics 124th Street building was launched that would divide the space into two suites. A/E would reside in suite A with Epic Color moving in under the same roof in suite B. The A/E Graphics Third Ward branch also received a complete makeover later the same year.
In August of 2016, John Sieber retired after more than 30 years of service and Joe Shaw took over duties as general manager of A/E Graphics' Milwaukee branch while Tim Davis handles management at the Brookfield location.
In June of 2022, A/E Graphics acquired B&L Graphic Solutions in Jackson, Wisconsin, for further growth and diversification with added services like corrugated printing and prototyping for retail displays, high volume yard signs, banner and poster printing and small format color printing including custom business cards and envelopes along with complete fulfillment services.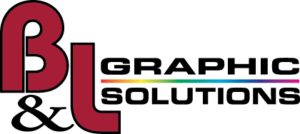 Always looking to serve clients better with a Yes We Can attitude truly sets A/E apart.
Now you know why A/E Graphics is "A Better Plan".