High-Quality, Stand-Alone Scanning Solution
Colortrac's advanced scanning technology gives you the ability to preserve data, right down to the finest details and handwritten annotations. Get the results you expect every time.
Large Format Scanning
Adapted for the needs of the AEC, CAD, and GIS markets, the SC 42c Xpress accepts a maximum media width of 44" and thickness up to 0.08" to give a max. scan width of 42" wide. This scanner is designed to auto-size documents that are inserted face-up in the center of the scanner and includes a magnetic paper guide to assist with paper edge registration when inserting original documents into the scanner.
SingleSensor CIS Imaging Technology
An innovation in large-format scanners, SingleSensor Imaging Technology is Colortrac's patented design that combines CIS elements and LEDs in a single, packaged in-line design for maximum scan accuracy and optimal illumination. It's a simple way to manage precise large-format scanning, copying, and printing.
SmartWorks TOUCH Software
The SmartWorks TOUCH software allows you to scan, copy, print, or scan to email with full image preview and edit control. An efficient, single screen interface groups all controls and scanner information in one place. Use advanced two-finger pinch and flick gestures for zoom, image pan, and parameter select on supported touch compatible monitors. SmartWorks TOUCH adapts its operations around the type of file it scans to.
Scan to:
PDF/A, JPEG, PNG, TIFF, JPEG2000, AutoCAD DWF, TIFF LZW, BMP and PCX formats
Multi-page PDF and TIFF
Email client*
*The user must have a 'mapi-compliant' licensed e-mail program on the PC (for ex. Outlook, MS Exchange) and to have set that e-mail program as the default e-mail program in Windows.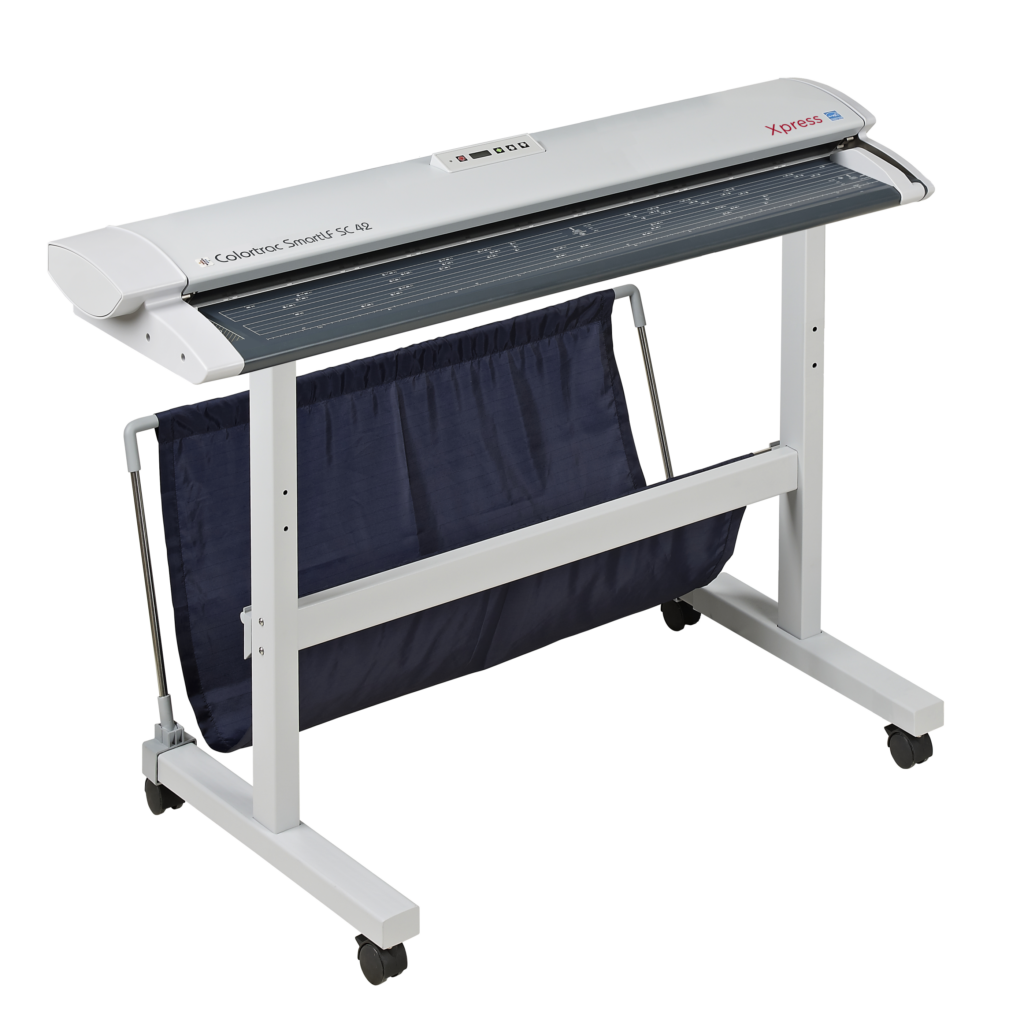 Specifications
Main Unit Specs